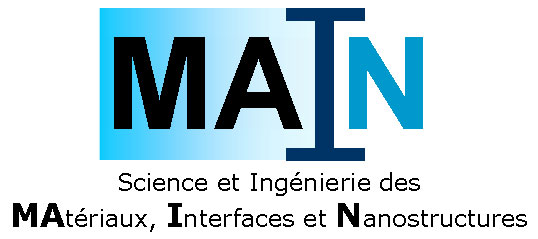 Under the auspices of the FRS-FNRS, a thematic graduate school on science and engineering of materials, interfaces and nanostructures (MAIN) is organised. Its objectives are
promoting multidisciplinary research associating fundamental and applied aspects in the fields of organic, inorganic and hybrid materials, surfaces and interfaces, and nanosciences (nanostructures and nanotechnologies);
providing high quality training to PhD students realising a thesis in those field.
Research in the fields of materials, surfaces and interfaces, and nanosciences is characterised by the need to integrate a wide range of disciplines (biochemistry, chemistry, physics, chemical physics, engineering, …) and using both theoretical approaches (modelling and simulation), and experimental approaches (synthesis and characterisation). Therefore, MAIN gathers together research teams actives in the fields of physics, chemistry, agronomic sciences, biological engineering, engineering sciences.
Full information on the graduate school and on the proposed training activities (courses, seminars, conferences, ...) are available on the MAIN website.